I went to the grocery store a few days ago and you wouldn't believe the produce section.  It seems to have been victim to a hostile zucchini takeover!  Every nook and every cranny was crammed with zucchini after zucchini! Literally there were even some on the floor has they had spilled off the table and seemed to be advancing from the produce section to the bakery to claim that as their own as well!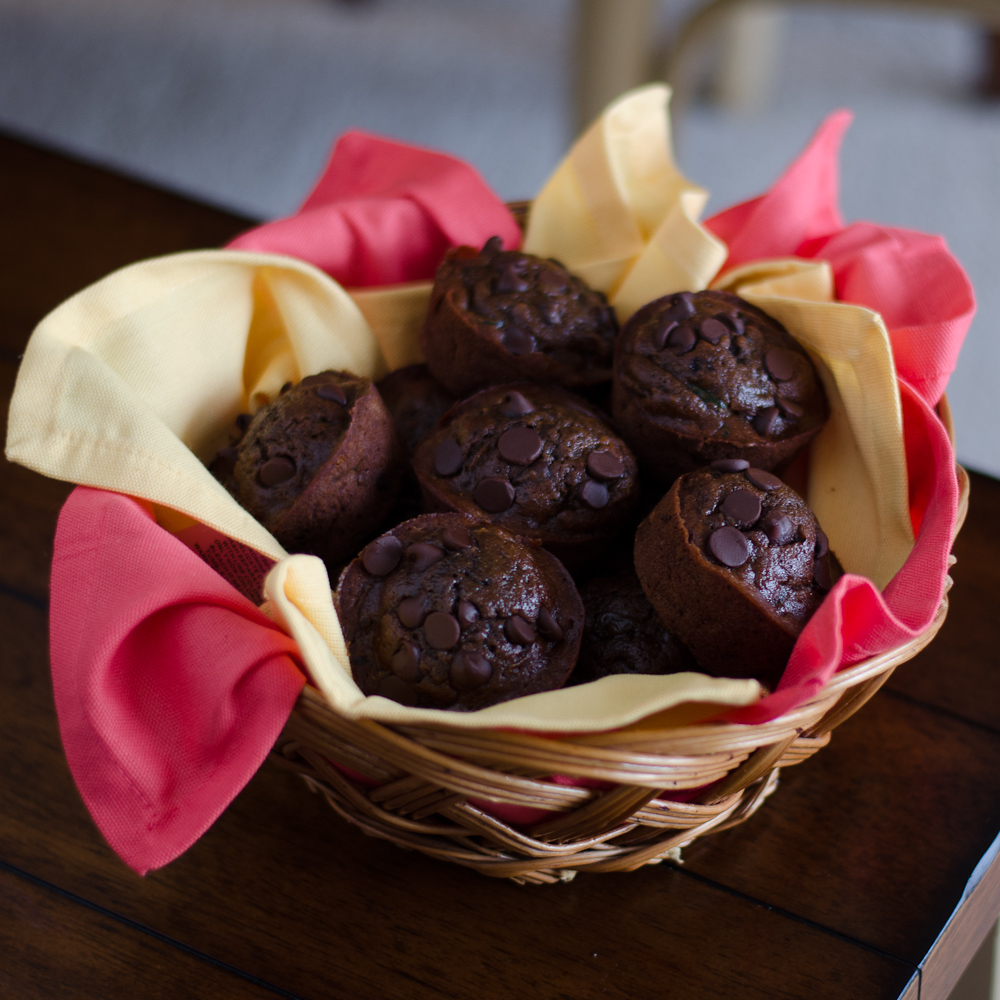 Despite their clear mission for world dominance I decided to buy some of the zucchini and see what I could make with them.  My first stop… chocolate zucchini bread!  I have loved chocolate zucchini bread since I was a kid.  Nothing better than a piece of chocolate bread for breakfast.  I search through some recipe books and online and everything I found sounded delicious but was packed with sugar and oil.  Not my idea of a healthy breakfast.  So I went about editing the recipe to make something that I wouldn't feel like was equivalent to a rich desert!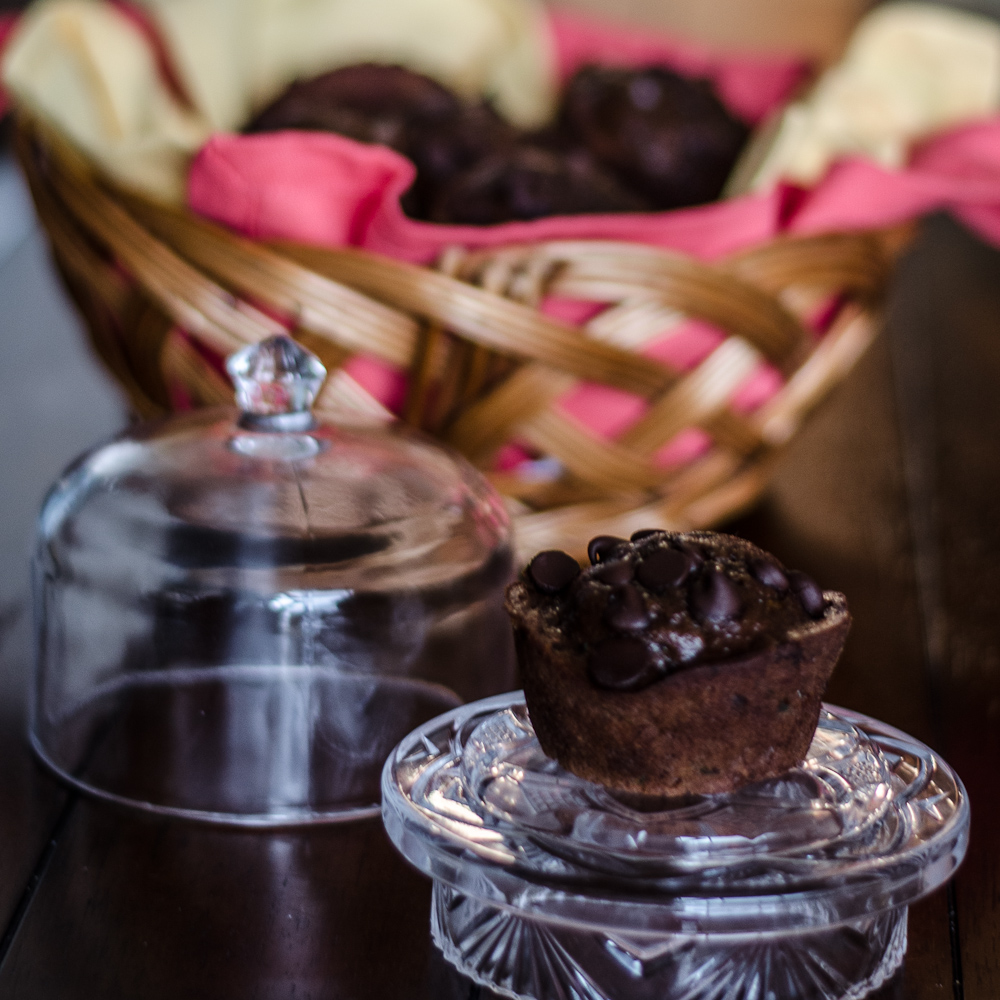 Chocolate Zucchini Bread Recipe
Ingredients
yields 2 loaves or 24 cupcakes
2/3 c. sugar
1/3 c. brown sugar
1/4 c. honey
2/3 c. unsweetened applesuace
3 eggs
1 T. vanilla extract
1/3 c. canola oil
1 1/2 c. all-purpose flour
1 c. cake flour
1/2 c. cocoa powder
1 t. salt
1 t. baking soda
1/4 t. baking powder
2 c. shredded zucchini
1 c. chocolate chips + 1 handful chocolate chips for topping (optional)
Directions
1) Preheat oven to 350 degrees and grease two loaf pans or 2-12 cup muffin tins.
2) Combine the sugars, honey, applesauce, eggs, oil, and vanilla in a bowl and whisk together until well combined.
3) Add the flours, cocoa powder, salt, baking soda, and baking powder to the mixture and stir until there are very few clumps.
4) Fold in the shredded zucchini and the chocolate chips.
5) Divide the batter evenly between 2 loaf pans or 2-12 cup muffin tins.  (or one of each!).  Sprinkle the tops  of the batter with a handful or so of chocolate chips for extra chocolatelyness.
6) Bake at 350 (muffins for 16-18 minutes or loaves for 30-45 minutes).  Check for doneness by inserting a small toothpick into the center.  When the toothpick comes out with just small crumbs attached you are done.  (Note that if it comes out covered in only melted chocolate and no better that means it is done too… and also that you stabbed a chocolate chip… how rude!).
If you love quick breads then check out my peanut butter cup banana bread .  Less healthy… but very delicious 😉