A few weeks ago I looked at my 
Recipe Index
 and realized that my "seafood" category could easily be relabeled as "shrimp" because that was the only seafood I had up there!  I do make a lot of shrimp for Nick and I but there are plenty of fish to fry so I decided to come up with a tasty fish dish.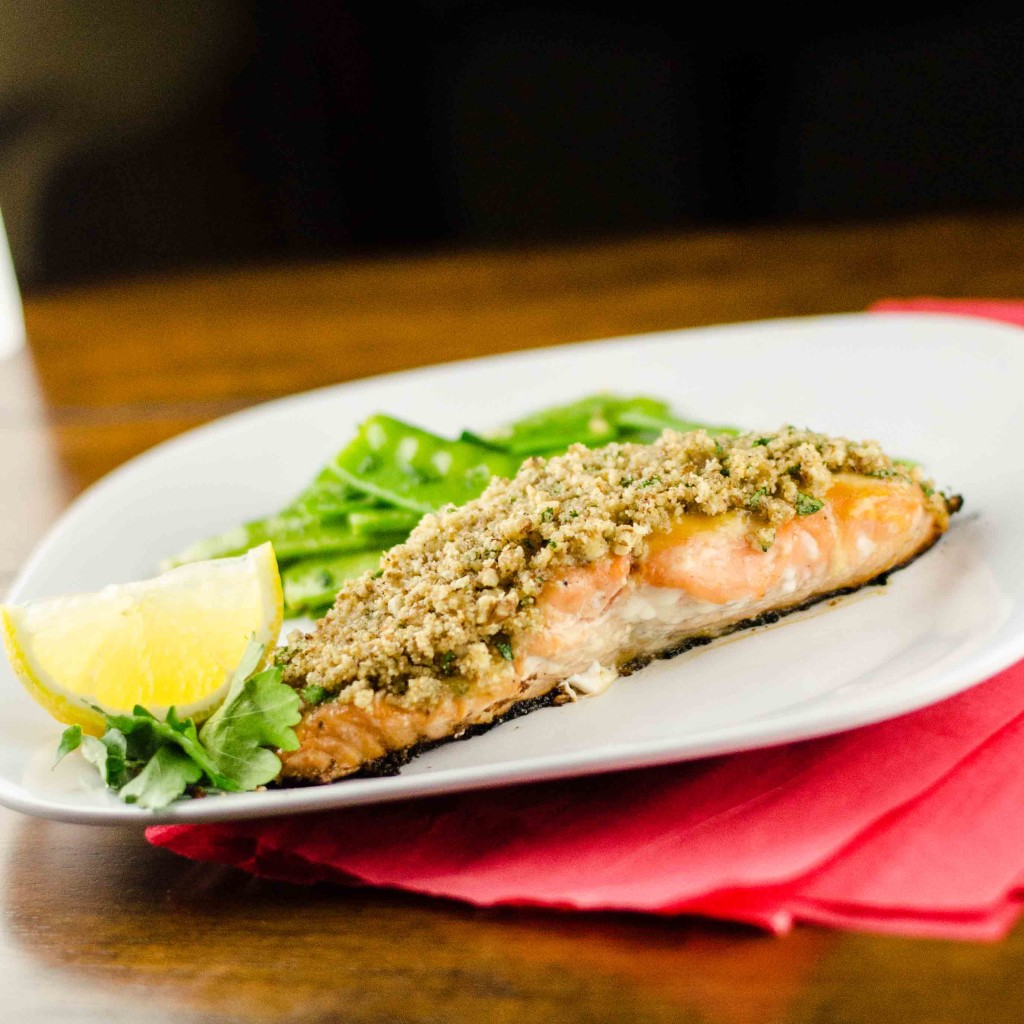 This recipe specifically is dedicated to my mom.  The woman hates fish.  Unless it is made in a pub and ends in "and chips" she can't stand the stuff.  So I thought I would make something for her that I thought she would maybe be able to choke down.  This dish is awesome.  All the flavors together along with the pan searing and slow cooking makes this fish buttery delicious and the Dijon mixed with honey, pecans, and parsley give this a sweet, tangy, and savory flair.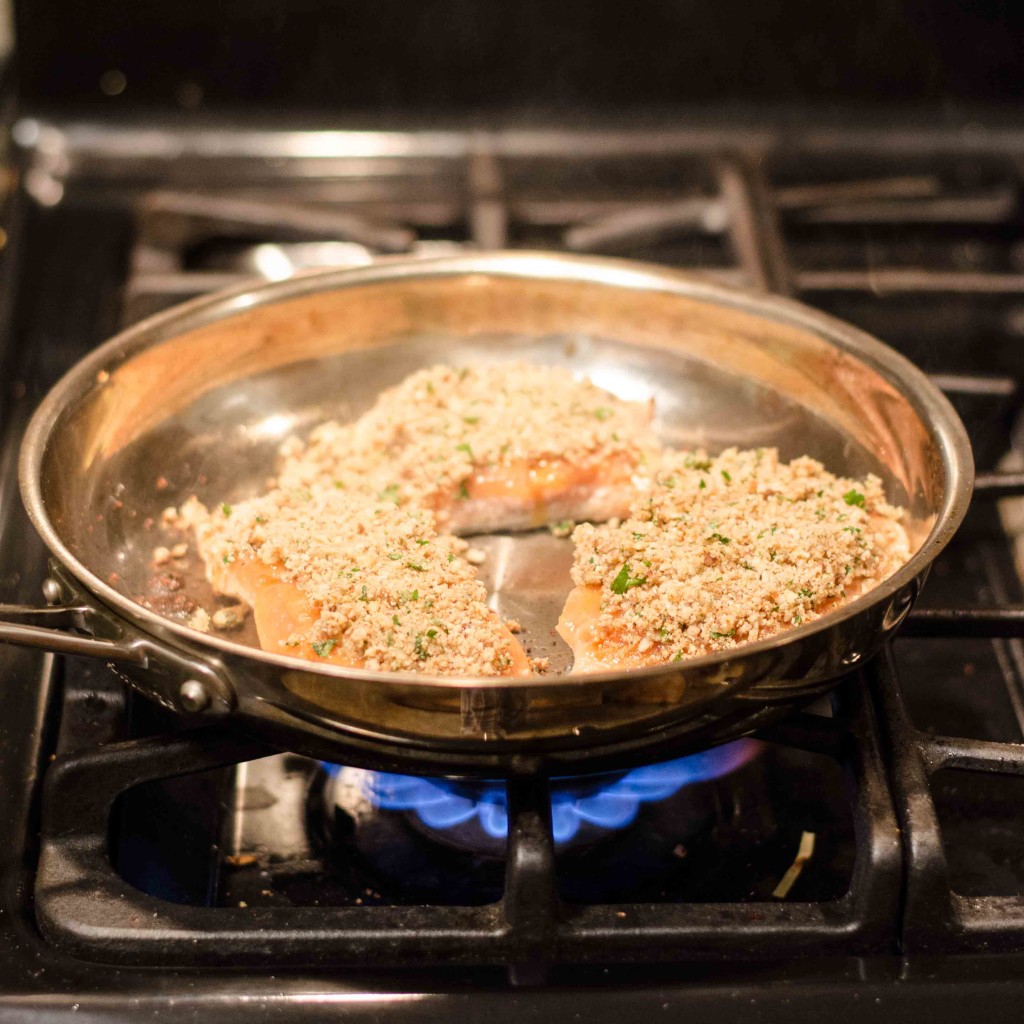 I cannot eat Dijon mustard without thinking of my mom.  Years ago when I was interning in London she flew out to visit me and we took a trip to Paris.  The trip was one of the most fun trips I have ever taken.  We went to museums, parks, shops… it was great.  Though the best part was definitely the food.  Please enjoy the picture of us enjoying the food – though don't judge our hair or make-up… we had just landed in Paris and rushed to a cafe to be sure we started the trip out right with some delicious pastries and coffee!
We ate some of the best food in Paris at some super fancy restaurants but by far our favorite food was the Dijon mustard jar at the little bistros.  We dipped just about everything in it – from french fries to sandwiches to croissants. It was fantastic – we couldn't get enough!  We honestly believed we had never had something so delicious in our lives.  Since then we have always been on a hunt for that delicious mustard but alas it turns out it just isn't as good if you aren't sitting at an outdoor bistro in France.  This definitely hasn't stopped  us from putting Dijon on everything.  So whenever I eat Dijon I remember vacation – however this usually just serves to remind me that I am in cold DC fixing my own dinner and not sitting outside dipping french fries into jars while people stare and mummer in French about our faux pas (without caring one bit)!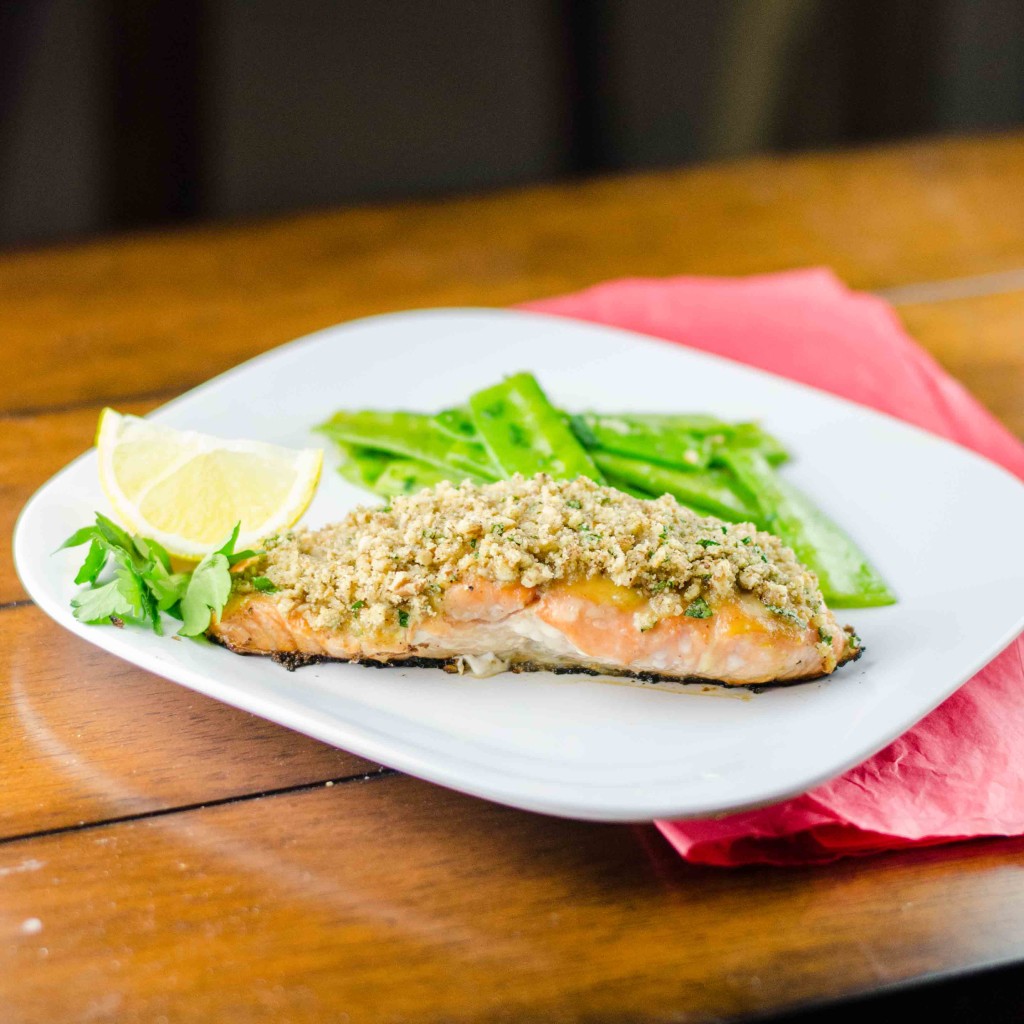 Honey Mustard Glazed Salmon Recipe
Ingredients
1 lbs salmon, skin-on cut into 4 equal sized fillets
1-2 T. canola oil
1/4 cup pecans, finely chopped
1/4 cup breadcrumbs
1 T. fresh parsley
1/4 t. salt
1/4 t. pepper
2 T. honey
2 T. Dijon mustard
1 T. fresh parsley, chopped
Directions
1) Preheat oven to 400 degrees.  Clean salmon, rub with canola oil and season lightly with salt and pepper.
2) In a large bowl combine the pecans, breadcrumbs, parsley, salt, pepper, honey, Dijon mustard, and parsley.
3) Place a oven safe pan over medium-high heat.
4) Pile 1/4 of the pecan breadcrumb mixture onto the top of each salmon fillet.  Place fillets skin-side down into the preheated pan and allow to sear for 1-2 minutes.
5) Remove pan from heat and place in the pre-heated oven for 12-14 minutes or until salmon is prepared to your liking for doneness.  Sprinkle with additional chopped parsley if you like and serve immediately.