This is my official, welcome back, post.  I wanted to start out with something that was distinctly Texas since the reason I have been away for so long was because of the move.  Since we arrived about one month ago we have had some absolutely delicious meals in San Antonio.  One of our favorite new items is called Borracho Beans.  This is a dish found at many local Mexican restaurants in San Antonio.  In Spanish borracho means drunk.  So these are basically drunken beans.  They are stewed in a mixture of stock and beer and they have a really fantastic flavor.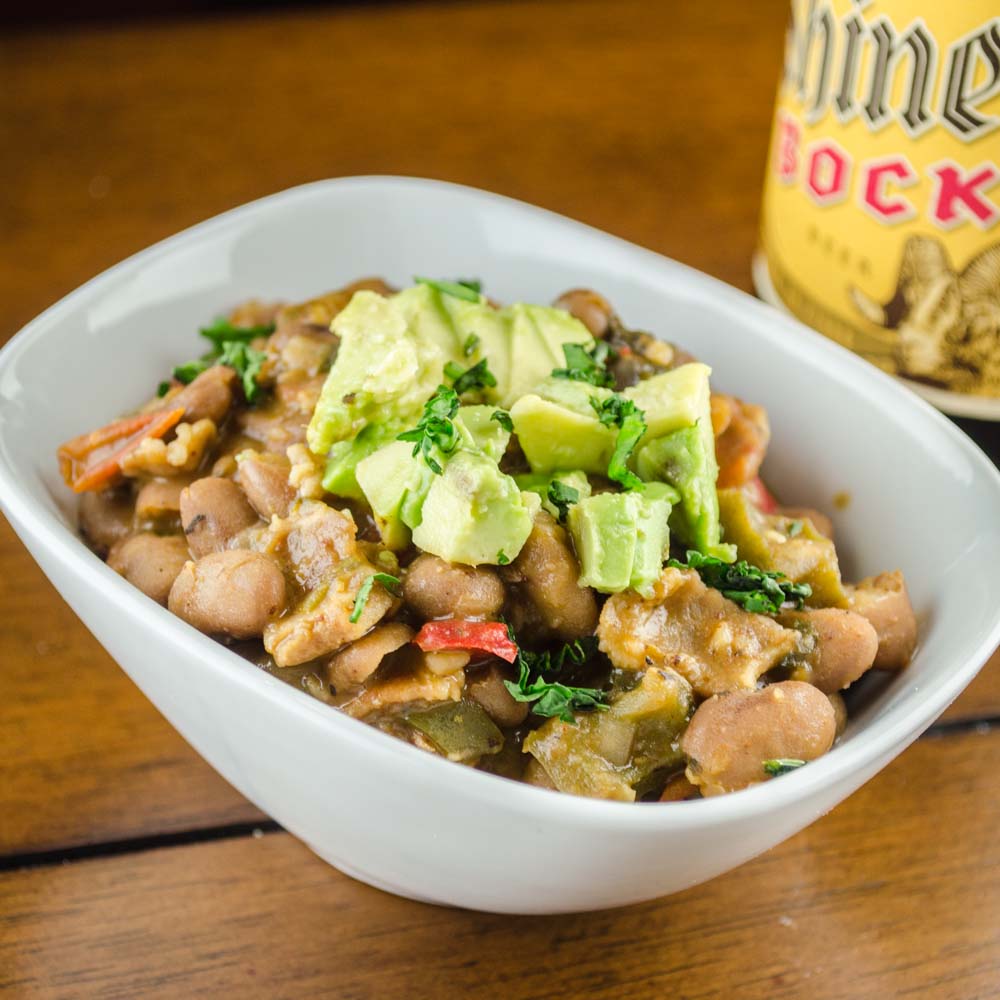 These beans usually contain tomatoes, onions, and jalapenos.  I added some bell pepper to add a little extra flavor; I even left most of the seeds in the peppers to give it a little heat.  We have only been Texans for about a month now but we already love our food spicier than before we left!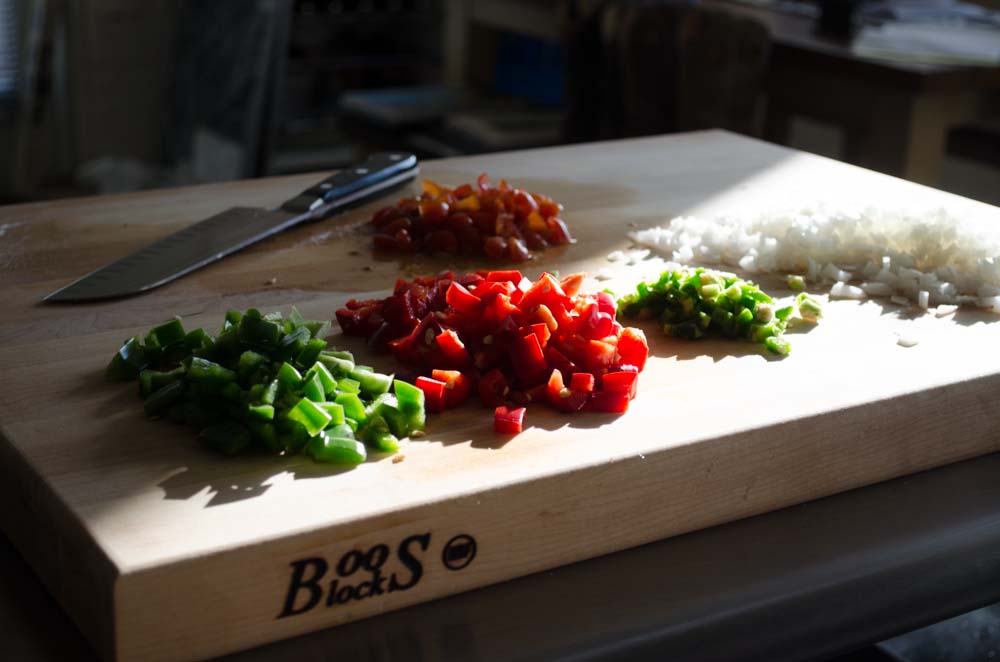 Generally to make borracho beans you start out by purchasing dried beans and soaking them then letting the beans stew for a few hours.  I didn't feel like baby sitting beans all day (because we have a new addition to our home that I would much rather spend my time babysitting anyway… see note below).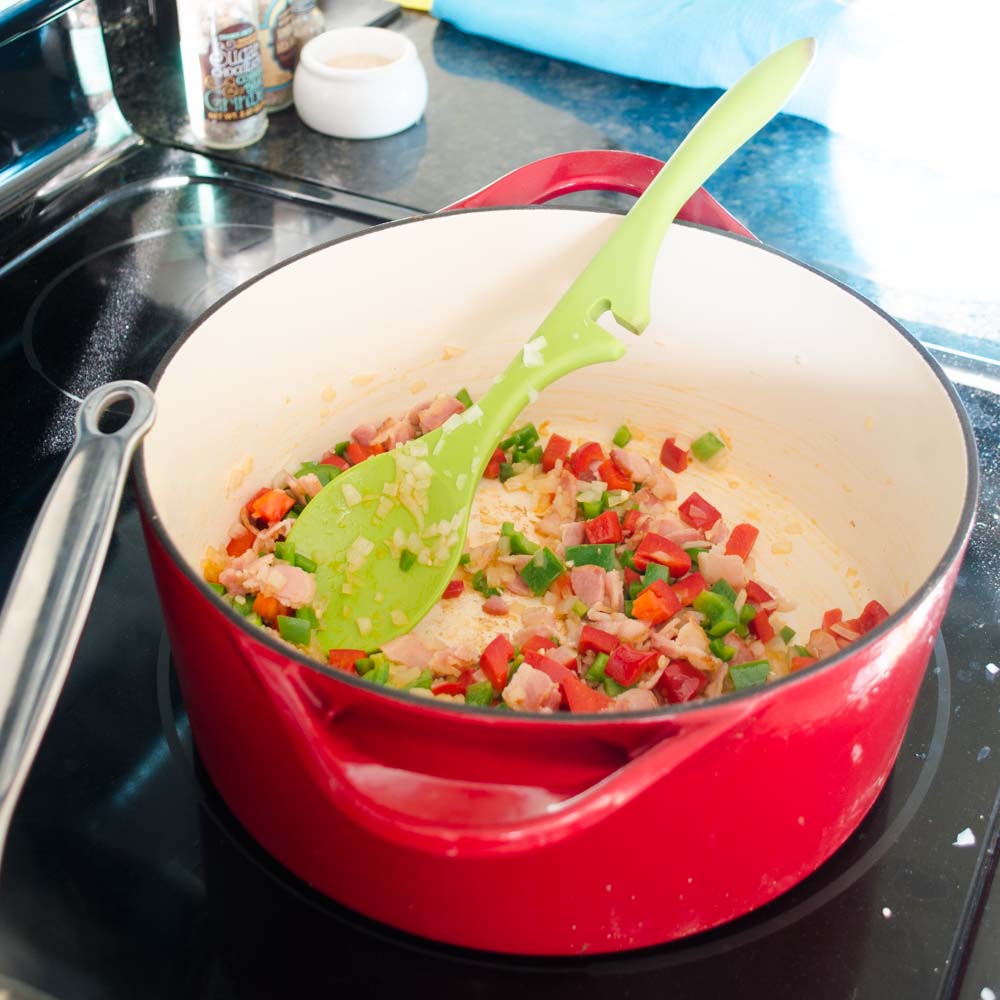 Instead, I opted for canned beans which were packed with no salt or bacon.  It makes things go much faster and while it may not be exactly the same as the ones that stewed all the live long day I think they are still very delicious and have a quite authentic flavor.  You can use about any beer you like to make these.  I chose a local Texas beer, Shiner Bock.  Regardless of what you choose be sure to serve the beans with a cold one of the same brand to your guests.  Since the beer is in the beans it will pair perfectly with the cold beer.  I served these beans with jalapeno and cheddar smoked sausages for a Texas twist on Beans and Weenies.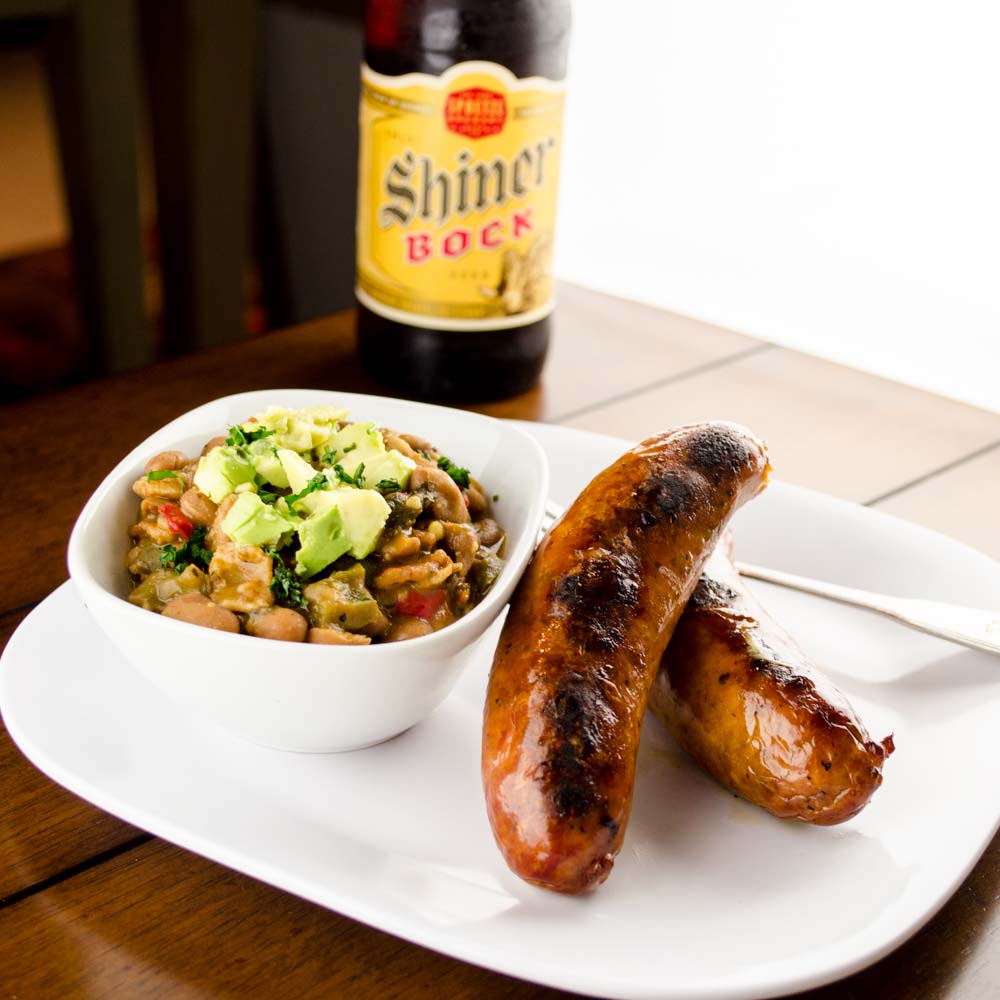 Can't wait to share more Texas recipes with you now that we are all settled in the new place.  Sorry for the long absence – I'm glad you all stuck around!  Oh and you were wondering what I was spending my time babysitting instead of beans?  This little guy.  We adopted Moriarty from the pound this weekend and this 4 month old bundle of energy has been the center of our worlds since the day he trotted into our apartment.
So instead of babysitting the beans I babysat this guy.  Beans never played fetch and then snuggled on the couch.  Artie wins 🙂
Ingredients
yields 6-8 servings
4 oz bacon, chopped
1 small white onion, diced
1 small bell pepper, diced (I used 1/2 a red and 1/2 a green)
1 small jalapeno, diced
3 cloves of garlic
2 medium roma tomatoes, diced
1 t. chili powder
1 t. oregano
2 T. chopped fresh cilantro
2 cans pinto beans, rinsed and drained
3/4 cup chicken stock
1 12 oz beer
chopped avocado for garnish
Directions
1) In a large stock pot or dutch oven heat the bacon over medium until fat has rendered.  This should take about 5-7 minutes and there should be some bacon grease in the pan.
2) Add onion, bell pepper, and jalapenos to the pot and continue to cook until veggies have softened, about 8-10 minutes.  Add the garlic, tomatoes, chili powder, and oregano and saute for 2-3 more minutes.
3) Add the cilantro, beans, stock, and beer into the pot and increase the heat to medium-high.  Allow to simmer for 20-30 minutes or until most of the beer flavor has cooked off.  Serve with avocado slices or fresh cilantro and, of course, another beer!