I love eggs.  I could eat eggs every single day.  I could eat them just about anyway (insert Bubba from Forrest Gump style read off of ways to eat eggs here) but my favorite way is soft boiled.  Soft boiled eggs are the perfect topper to just about any dish that could use a something rich on top to add an oomph of flavor and texture.  I've always used chicken eggs but this weekend at the farmer's market I found… goose eggs… no, really like eggs from a goose not like nothing! ?
So with these goose eggs I made one of my favorite home by myself no one else to worry about dinners.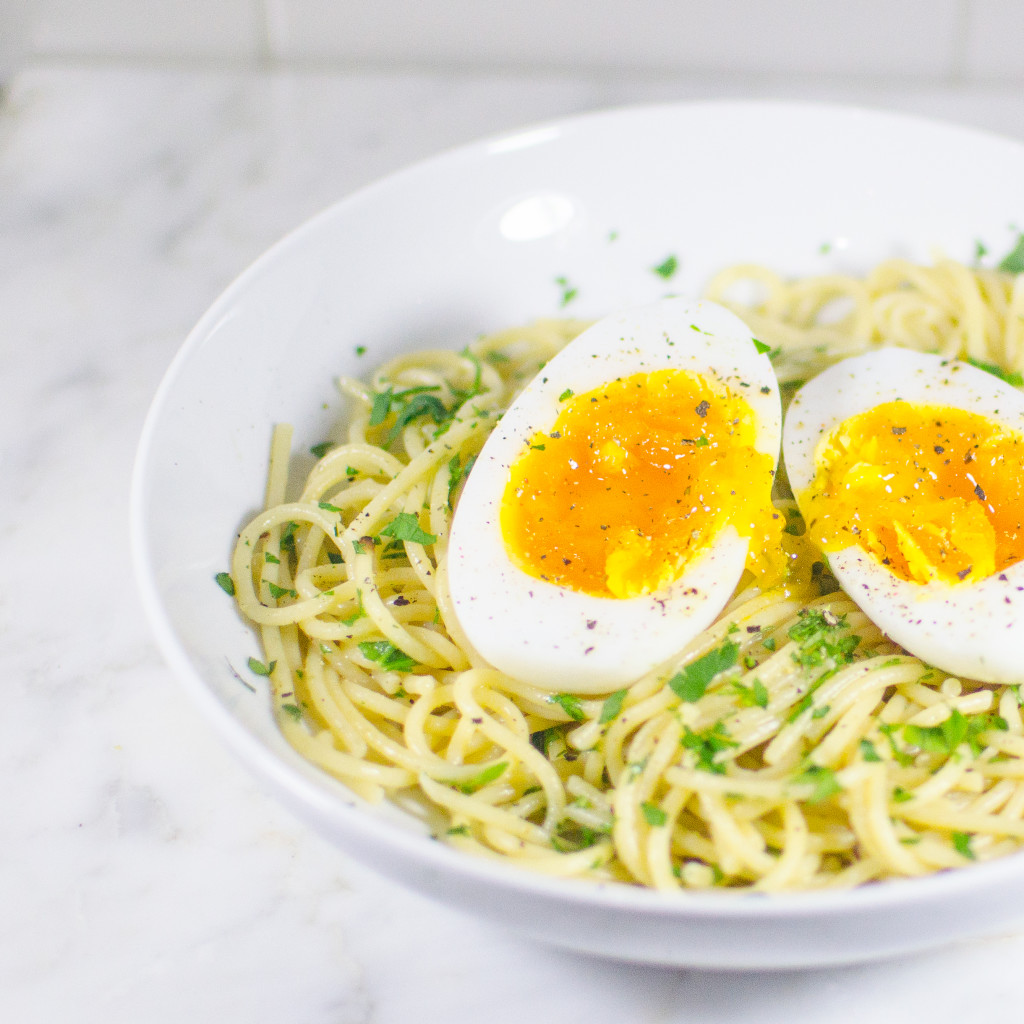 Nick's out of town a lot and I usually don't feel like making some big fancy dinner just for myself.  A lot of nights it's a baked sweet potato and a diet Coke… I mean it's not that fun to cook for one.  There is no one there to ooohhh and aahhh about how awesome your food is.  No one to entertain you while you cook.  No one to share some wine with while the sauce simmers.  And most of all, no one to help with the dishes.  When I feel like something slightly nicer than the ol' baked sweet potato it's this dish.  It's simplest dish there is and is fast, hearty, and delicious.  Since the dish is simple it's important to get the pasta cooked just to al dente and the egg to have that perfect soft runny center.  The yolk oozes on top of the pasta and turns into a fantastic sauce.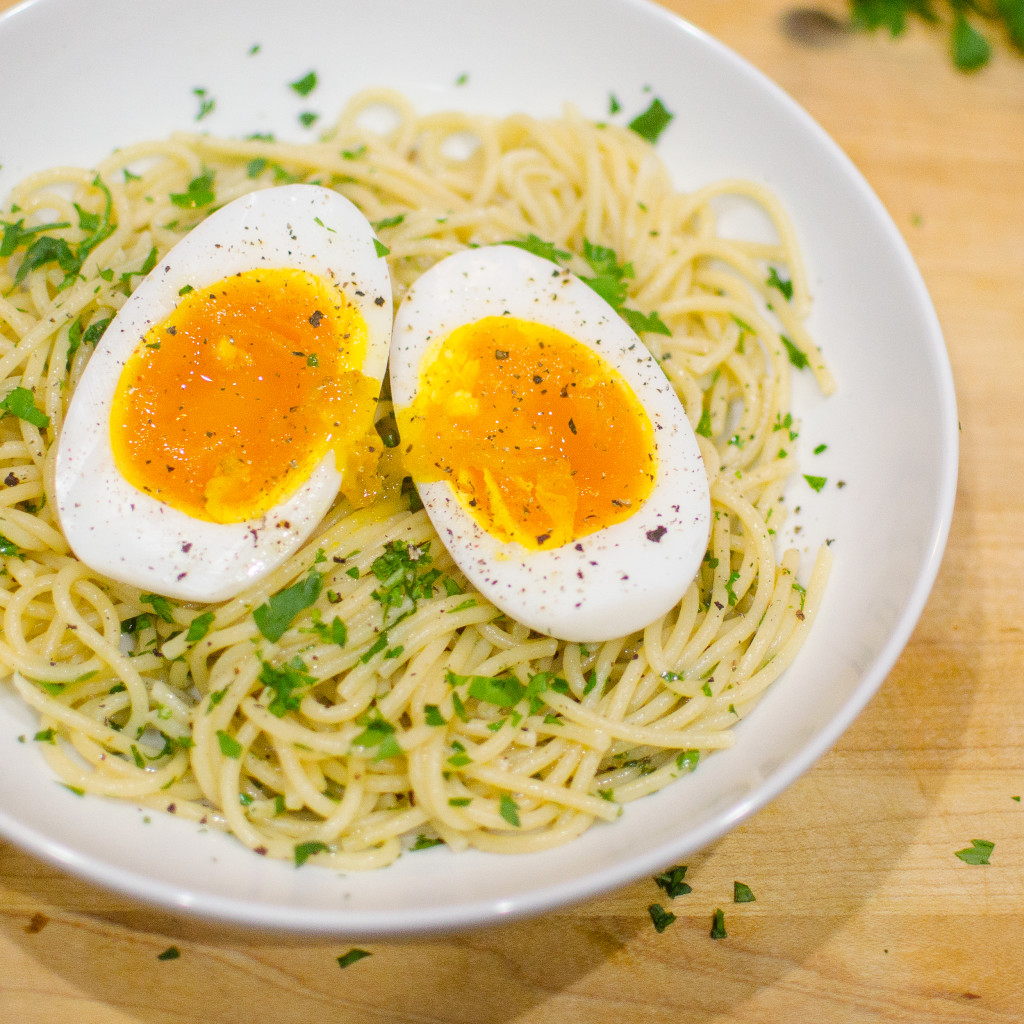 This dish is pretty easy to modify – if you don't like parsley then try basil or tarragon.  If you are out of spaghetti then use macaroni.  No olive oil – a little butter will due just fine.  This is one of those dinners that you probably always have the stuff in the pantry to make and it's easy to make for just one or for a whole group.  So when you don't feel like cooking make this dinner – goose eggs or chicken eggs – doesn't matter.  They're all delicious.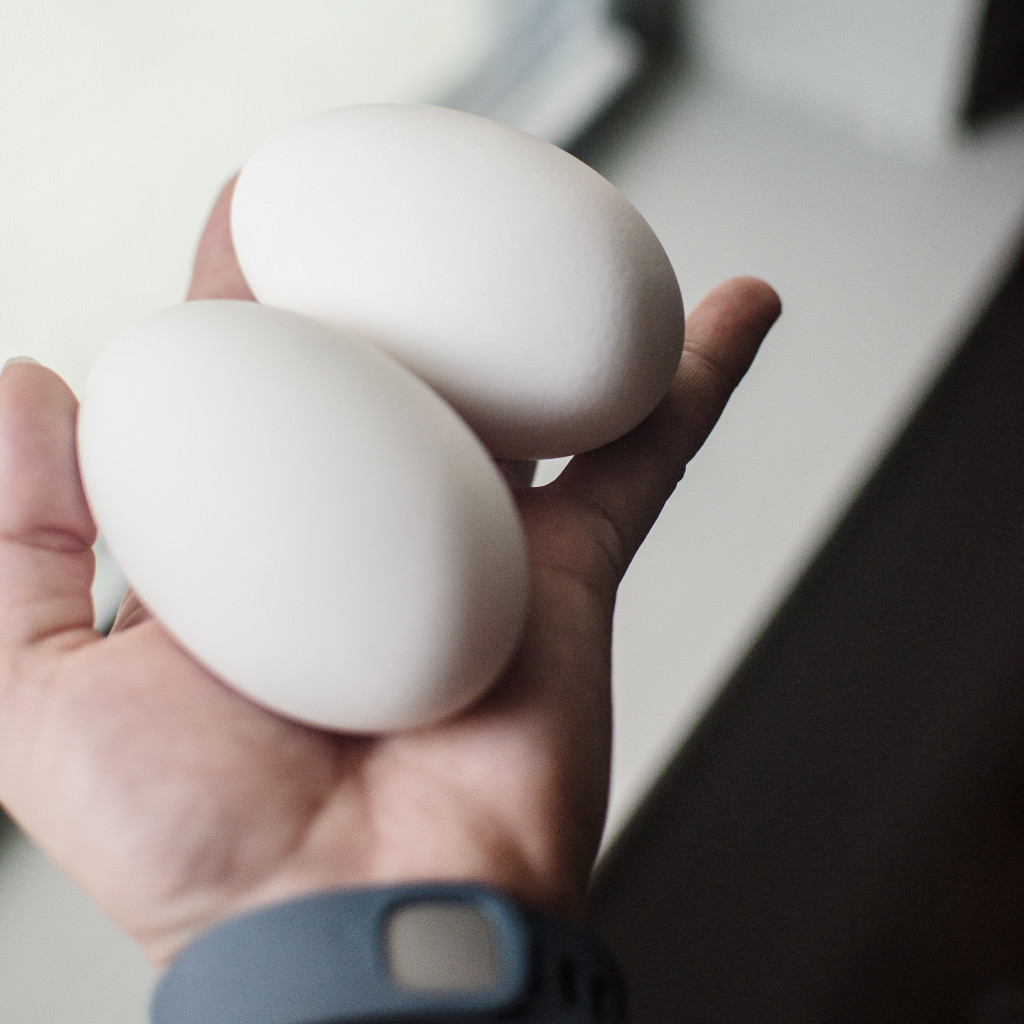 If you're interested in the goose eggs they really weren't much different from chicken eggs in taste and texture.  They were, however, HUGE.  At least the size of  two large chicken eggs.  It also had a thicker shell which was a little tough to crack and a membrane between the shell and the white.  It was easy enough to remove.  After that it's really just a regular egg.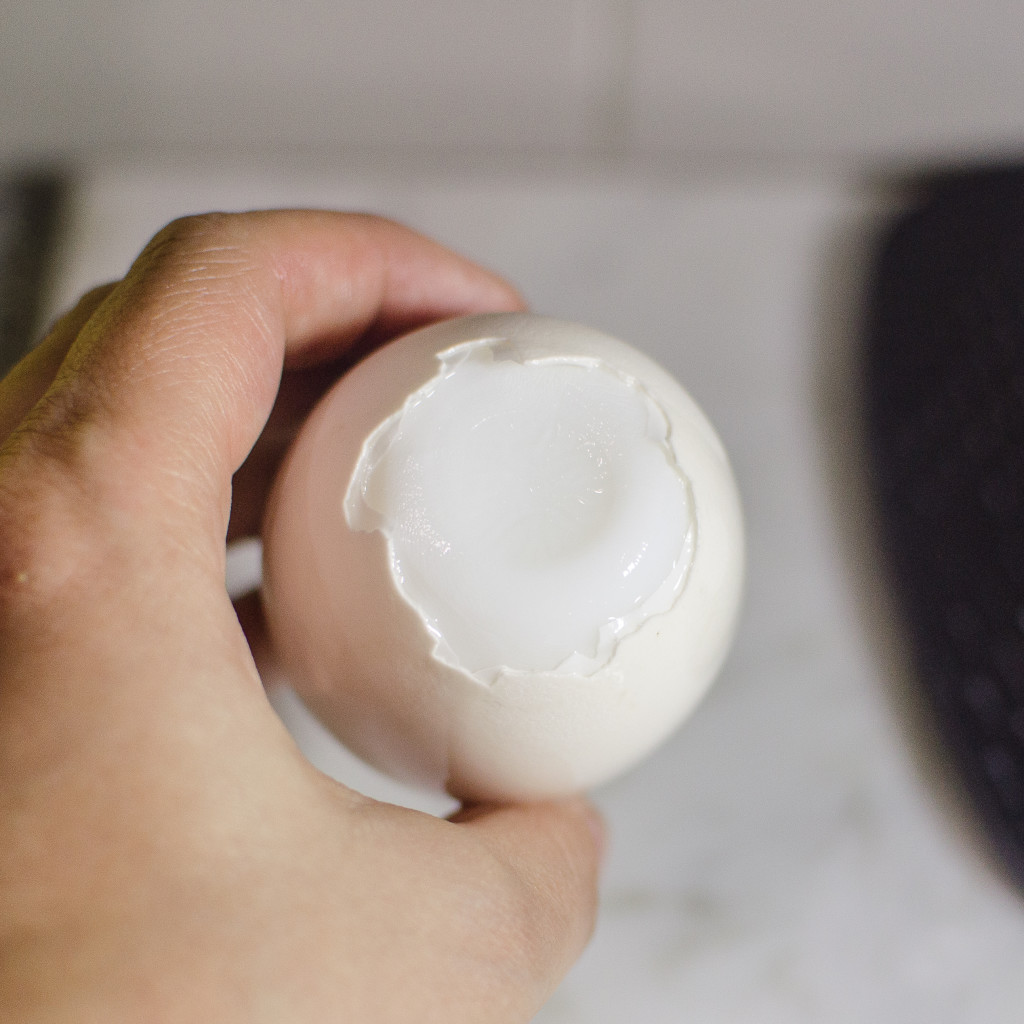 Pasta with Soft Boiled Eggs
yields 1 serving
Place two pots of water on the stove to boil.  When each reaches a boil add 1 tsp. salt and 2 oz of pasta to the water and cook until al dente (the box will tell you how long).  In the other pan place 1-2 large eggs (depending on how hungry you are).  If using chicken eggs cook for 5-7 minutes (lesser for a runnier yolk).  If using goose eggs cook for 10-12 minutes.
Remove the pasta from the heat, strain, and place back in the pan.  Add in 1 T. olive oil, 2 T. chopped parsley (or basil or both), and the juice of 1/2 a lemon.  Stir to combine.  Season with salt and pepper and a bit of crushed red pepper flake if you like heat.
Place in a serving bowl, peel egg, put egg on top and poke the egg to let the yolk run through the noodles.  Enjoy!
PS I tried a different style of recipe writing here – incorporating the recipe and ingredients into one section together.  What do you think — harder or easier to read? Let me know ?