Jingle Bells, Jingle Bells, Jingle All the Way… Welcome to The Great Food Blogger Cookie Swap post!  Nothing feels more like the Holidays than Christmas cookies and presents in the mail. The Great Food Blogger Cookie Swap served as both this year!  Basically you sign up and get 3 bloggers names and addresses and mail them cookies then wait patiently to receive cookies yourself!  This was my first year participating and I took a lot of time deciding what to send.  As I knew it would spend a couple of days aboard a mail truck I opted for Orange-Pecan Waffle Cookies which I knew kept well and didn't get stale fast.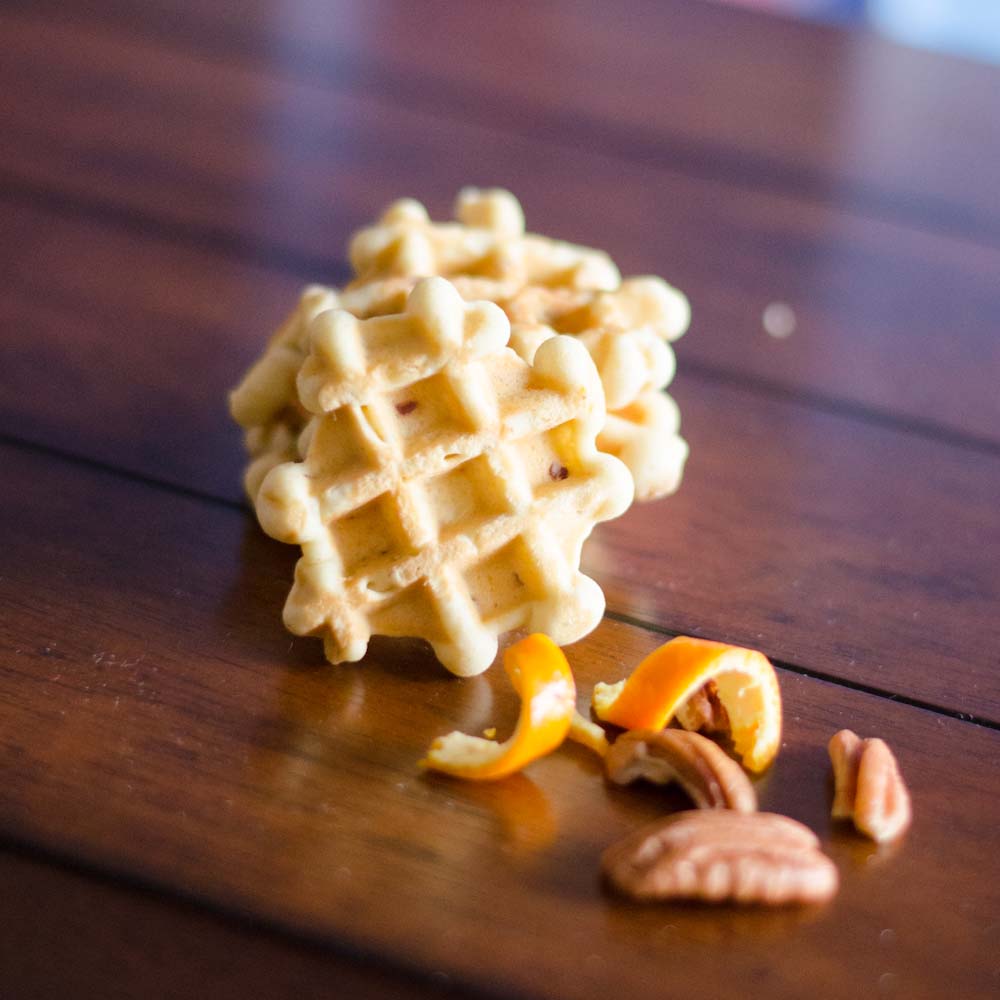 These cookies mean holidays to me.  I actually stumbled upon them the first time while on a holiday get-away.  Nick and I took a long weekend vacation to Virginia Beach a few years ago and stayed at a fantastic bed and breakfast.  It was a great trip.  We saw snow on the beach (crazy!), ran around town without worrying about crowds or reservations (empty!), and drove down the board walk to see all the Christmas lights (pretty!).  After a delicious dinner where we shared bottles of wine (yes that's plural!) we came back to the bed and breakfast and found a cookie jar filled with these cookies.  There were probably 25 cookies in the jar and by the morning I can assure you there was even a crumb remaining.  They were so delicious.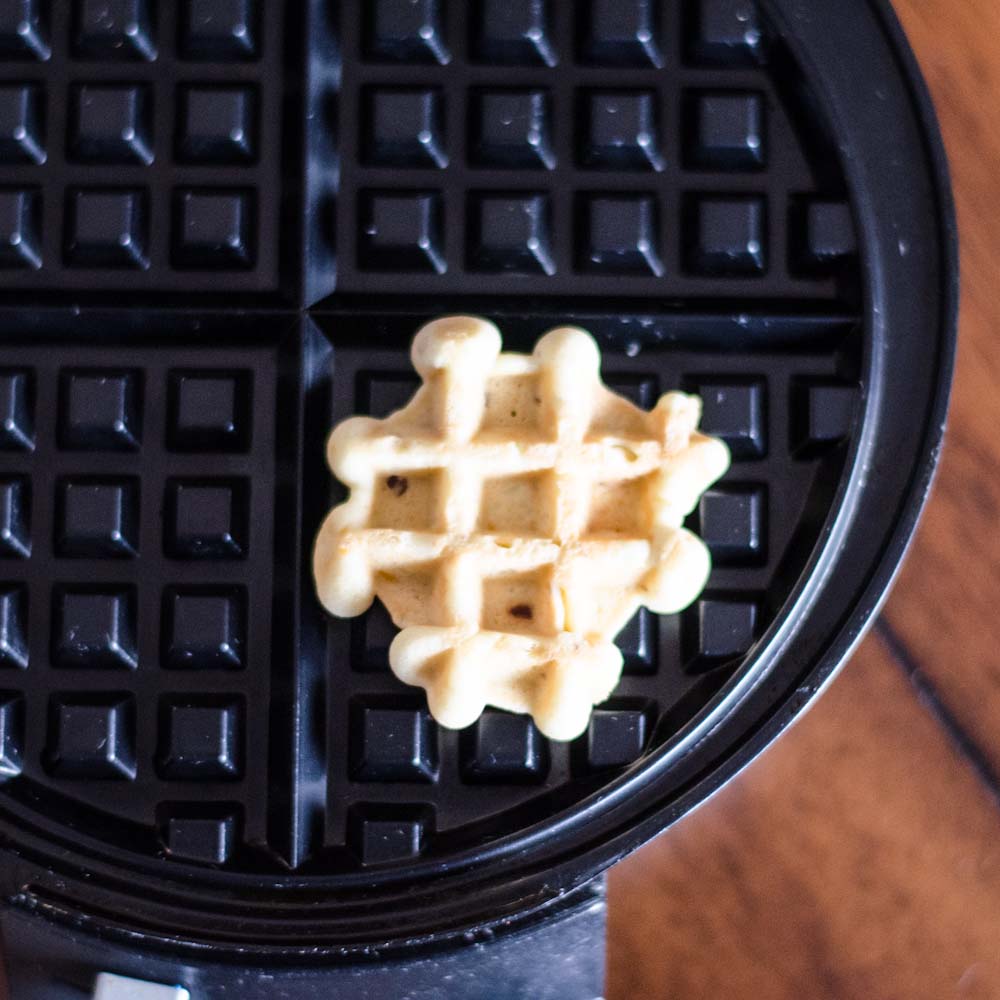 The innkeeper was the nicest lady in the world and she shared her secret recipe with me.  Since then I have made these quite often.  In addition to being delicious they are EASY.  You don't even need an oven!  Just a waffle iron is all.  What's better than something that doesn't even need a cookie sheet?

Hopefully the girls I sent them too enjoyed them as much as my boyfriend enjoyed the leftovers.  Sorry I couldn't send a box to each of you… here is a picture of the box consider it the best I can do for you dear readers as there are far too many of you to send pictures too. 🙂  Merry Christmas all 🙂
Waffle Cookie Recipe
Ingredients
yields 48 cookies
1/2 c. butter, softened
1 cup sugar
5 eggs
2 c. flour
1 tsp. vanilla
1/3 c. finely chopped pecans
1/2 t. salt
zest of 1 orange
Directions
1) Cream the butter and the sugar until they are smooth.
2) Add eggs, flour, vanilla, pecans, salt, and orange zest.  Mix until just combined.
3) Pre-heat waffle iron.  Drop 1/2 – 1 T. batter onto the waffle iron and bake for 90 seconds.  If your waffle iron can accommodate try baking a few at a time.  I could fit four in mine, one in each quadrant without them sticking to each other.
If you're interested in the Great Food Blogger Cookie Swap you can check out their website and add yourself to their mailing list.  If you would like to see more cookie swap cookies check out the posts from the bloggers that sent me their delicious treats!
Maneesha at Twice Charmed Gourmet sent me Meyer Lemon Cardamom Crinkle Cookies.
Hannah at Nothing But Delicious sent me Lizner Thumbprint Cookies with Apple Butter.
Stacey at Every Little Thing sent me Lemon Rosemary Cookies.